Confirmation is a significant milestone in the lives of many Catholic young people. As the point at which they make their own mature commitment to continue as an adult in their faith, this very special day is celebrated by the sponsor, family, and friends of the confirmand and often includes gifts given to mark the occasion. It can be tough to know what to give the young person in your life for a Confirmation present – perhaps especially challenging in the case of young men, as teenage boys are notoriously tough to shop for. While some people might default to giving cash in such situations, others may find the idea tacky and money is not necessarily a gift that is in line with the spirit of the day. As an alternative, this article will suggest seven traditional Confirmation gifts for boys.
1. Jewelry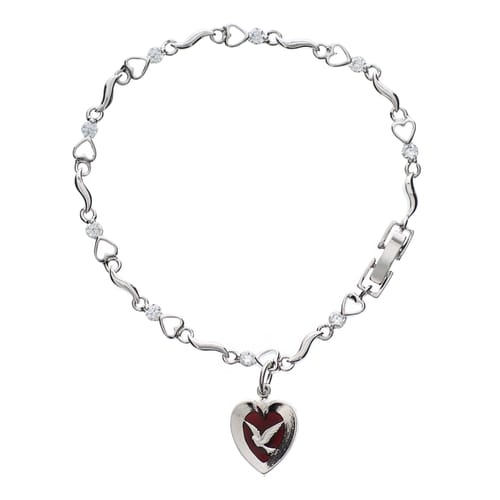 Some might consider this a surprising suggestion on a gift list for boys, but there is a longstanding tradition of giving Catholic jewelry to confirmandi of both genders. The piece selected should naturally be less dainty and feminine than the sort given to a girl, and a Holy Spirit medal is one good option when considering Confirmation gifts for boys. This will remind the confirmand of the Holy Spirit's new role in his life and be an option that he can wear daily as a way to keep his mind centered on his faith.
2. Patron saint medals
Saints have a very important role in the Catholic tradition as examples of Godly people who serve as sources of strength and inspiration. Some parents may have chosen to give their son a saint's name, or there may be a patron saint associated with his date of birth or with a particular passion of his. In addition, many young people select an additional saint's name to add to their given names at the time of their Confirmation. If the young confirmand in your life has a patron saint or another saint he particularly admires, a medal of this saint could be a cherished and inspirational gift.
3. Rosaries
The Rosary is a powerful traditional prayer offered in devotion to the Virgin Mary. A rosary necklace is a traditional Catholic gift appropriate for many occasions, and as with Confirmation Bibles there are specific rosaries made for Confirmation. Confirmation Rosaries are typically red – symbolic of Pentecost – and have an image or charm of a dove, which is symbolic of the Holy Spirit. Praying the Rosary can enrich the prayer lives of Catholic teens, and a rosary could be among the most traditional and practical confirmation gifts for boys.
4. Crosses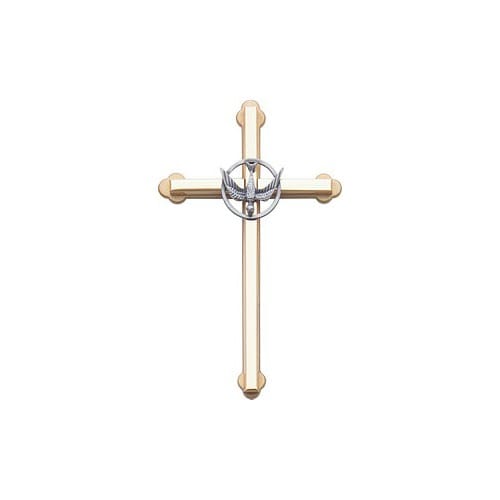 A cross is a traditional religious symbol and a powerful reminder of faith. Crosses are made in a variety of styles ranging from quite simple to very beautiful and ornate, so you can customize your selection to the recipient's particular tastes. Giving a cross as a Confirmation gift presents the new Catholic young adult with a reminder of his faith that he can look at every day.
5. The Bible
The Bible is an obvious idea as a gift for a religious occasion, and it is such a traditional gift for Confirmation that there are even specially made Confirmation Bibles. These Bibles differ from standard editions in that they are meant as study tools and keepsakes. Most include a selection of prayers, biographies of saints, and even answers to questions that young adults might have as they continue to grow in their faith. This would be a good gift for a confirmand who is in need of a Bible of his own or who has a Bible from childhood but could use a new and more adult version as he starts off his journey as an adult member of the Church. Confirmation Bibles can become cherished gifts that support existing habits of Bible study or perhaps inspire a teen to begin to study the Bible and gain the wisdom of the Word of the Lord.
6. Religious books
In addition to the Bible, there is a wide range of religious literature that could be a very fitting Confirmation gift. Such books could include Bible studies specifically tailored for the needs and interests of teen boys, biographies of saints or other persons of religious significance, or books by Catholic scholars on a wide range of topics. Religious books of this type can be a valuable gift that provides
7. Artefacts of religious significance
Unique yet traditional Confirmation gifts could include souvenirs and other interesting items from places of religious significance. If you have traveled to the Vatican, the Holy Land, or a historically important cathedral, for example, the confirmand might appreciate an item from your travels that can be a personal and valuable reminder of his faith.
Guest post by Luiza